Faces of hope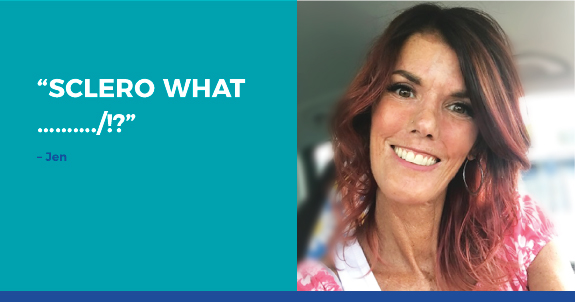 In the winter of 2015, everything in my life changed after my diagnosis of systemic diffuse scleroderma. I spent the next several weeks paralyzed by fear trying to process all the information I was given by my doctors. I wondered how the trajectory of this disease would unfold for me and my family. Little did I know I was about to enter the fight of my life.
Rewinding the clock, I was a competitive athlete holding provincial records in cross-country running, skiing, and cycling. I spent a lot of time in my 30s and 40s participating in half and full marathons. I also enjoyed triathlons and teaching fitness classes. I worked for 25 years in the social service field serving and supporting adults with developmental disabilities. I was passionate about my volunteer projects in the community and always had positive goals in my back pocket.
Within weeks of my diagnosis, I noticed my body changing dramatically. My skin was tight and purple. Raynaud's attacks were frequently occurring, and I had developed digital ulcers on my fingers. Arthritis had set into my joints making walking and daily activities more challenging. I developed severe gastrointestinal involvement and lost 35 pounds. Every step I took felt as if I were walking on broken pieces of glass. Fatigue followed me around the house like a haunted ghost. I had fibrosis in the bottoms of both my lungs and had now gone from running marathons to becoming short of breath walking up my basement stairs. Mentally I had to come to terms with the fact that I may never run again. The emotional part of managing this disease was daunting. Fear and anxiety became part of my new normal. This was by far the darkest time in my young adult life. I had no idea what lay ahead of me. I was running low on hope.
Around two months into these unchartered waters, I read a young girl's story of scleroderma. I was incredibly inspired by her courage, resilience, and positivity in moving forward with her journey. Despite all the challenges she faced, she did not let this disease define her. I knew at that point I needed to change my perspective for the future and become my own self advocate.
I began to focus on well-researched and credible articles. I connected with positive support groups, the SABC and became an area representative in Kamloops. I attended both provincial and national conferences that provided a wealth of resources including SPIN (Scleroderma Patient Intervention Network). I had the privilege of connecting with other women in Kamloops who lived with and endured the challenges of this misunderstood disease. They became my mentors and friends. My family and friends supported me whole heartedly. I took in all the medical expertise from my compassionate team of scleroderma specialists at St. Paul's Hospital. I worked collaboratively with my doctors looking for the best possible treatments. It was a comfort to know I was not alone in fighting and managing this disease.
Five years ago, I was not sure which direction I was headed. I had tried several drug therapies that were unsuccessful in slowing down the progression. Two years ago, with the support of all my doctors, we found a treatment plan that worked to stabilize the progression of my disease and improve the quality of my life. I am not going to lie and say that I am not concerned about what lies ahead of me but am grateful to be out hiking with my dogs and enjoying all the things in my life I am passionate about.
I am also excited to share that this year I will be running 5 kilometres (yesss!) in support of the SABC's fundraiser, "Moving To Cure Scleroderma". Together, we will join spread awareness and raise funds for scleroderma research in B.C.
Thank you for reading my story. My desire in sharing is that other newly diagnosed people will take away a sense of hopefulness, feel less isolated and motivated to move forward positively in their own journey. Although this disease impacts our lives daily, it does not define us.
Jen Beckett
2021 April
⬆️